A Fine Selection of Settings
for Events & Banquets
The Morickap Resort offers a wonderful range of meeting rooms, banquet spaces, and picturesque outdoor settings. It gives you a variety of options to plan your personal or corporate events and conferences.
The Amphitheatre at Morickap Resort, Wayanad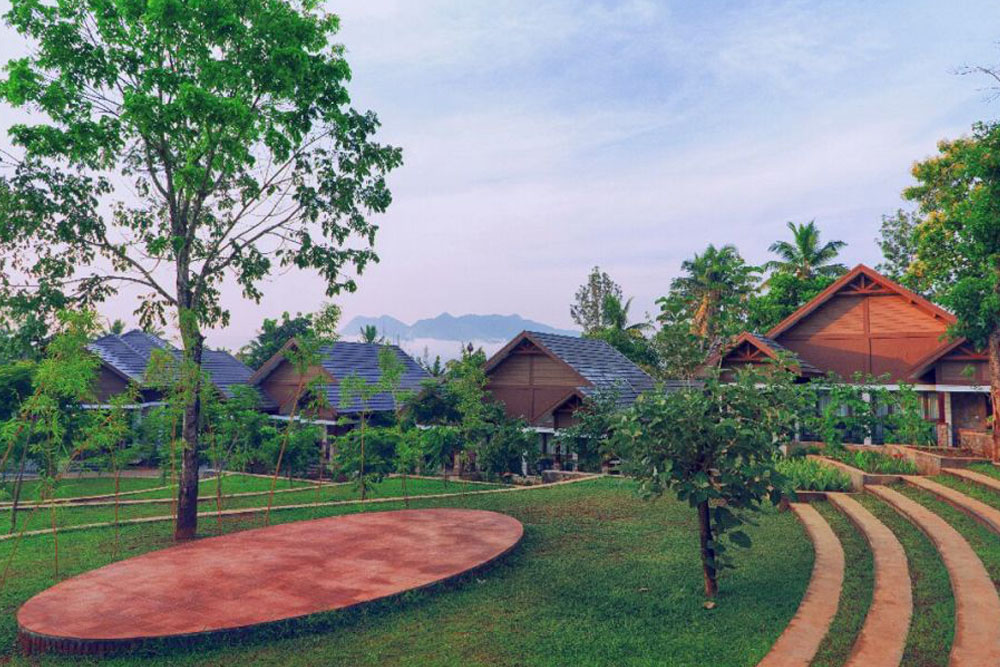 The Amphitheatre is a classical structure designed for outdoor performances. The grand Amphitheatre at Morickap Resort is a spectacular outdoor venue reminiscent of ancient Greek Amphitheaters. Here the 'drama' unfolds before your eyes in an outdoor scenic classical setting.
It is a wonderful open-air stage and gallery to conduct motivational classes, corporate meets, and family gatherings. The stone-built Amphitheater is a throw-back to ancient Greek and a small blessing in a remote corner of Kerala. It is structured like a jewel – with the stage having the sky as the backdrop and every event unfolding in majestic simplicity. The architecture merges harmoniously with the beauty of nature and the grand display in the skies. When the weather is fine, the Resort also conducts Yoga classes here, enabling the mind, body, and soul to link together in pure ecstasy.
The venue is just perfect for wedding receptions, birthday parties, award ceremonies, theatrical performances, concerts, corporate presentations, cocktail parties, gala dinners… and the event will become memorable – ever etched in the minds of all those who attended.
Inhouse events at the Amphitheatre begins at 7:30 PM and onwards.
It is an ideal choice for large events. Bookings are subject to availability
The Robusta
Banquet at Morickap Resort, Wayanad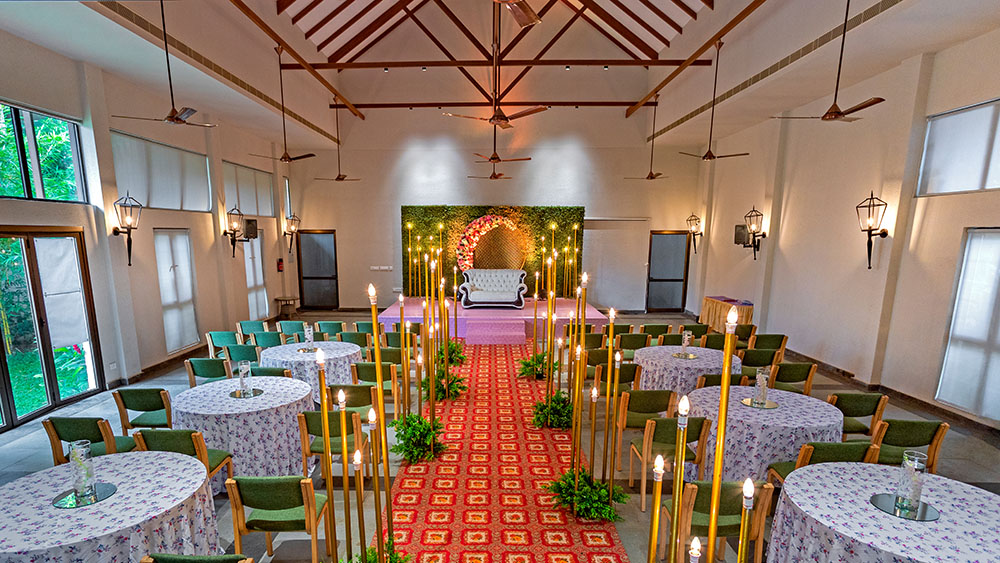 Robusta, the banquet hall at Moickap resort is facilitated with fine amenities. It is designed to be in tune with modern-day technological requirements and presentation equipment. Spread over 2250 sq. ft, Robusta can easily host an average of 100 people.
Fitted with audiovisual gadgets like LCD, mics, projector, and WiFiconnectivity, the hall is well equipped. Fully airconditioned, soundproofed, and with ahigh ceiling, it is just perfect for your meeting. Set close to the resort's in-house restaurant has its advantages and you are served the best delicacies, pipinghot.
ambiance is contemporary with a touch of minimalism. Our team of dedicated and well-trained staff will be at your beck and call to set up and ensure a perfect presentation.
The Huddle
The Conference Space at Morickap Resort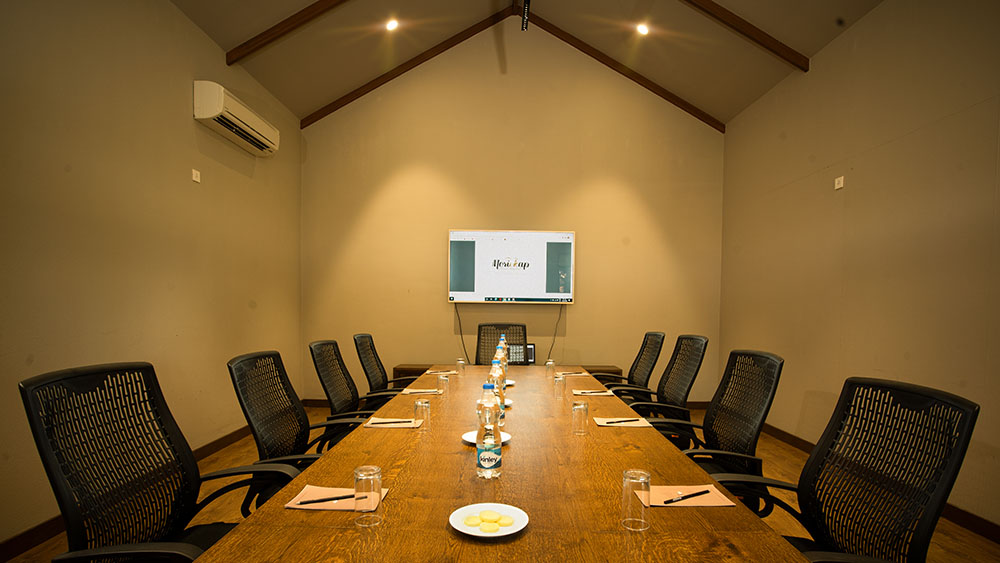 Where else would you like to discuss your pathbreaking strategies but at the Huddle – the conference space at Morickap Resort. It is ideal for all-day executive meetings and has a seating capacity of up to 12 guests. The space is facilitated with a 65-inch LED TV and has USP backup so nothing is left to chance.
The Huddle is perfect for Board Meets and brainstorming sessions for creative businesses including IT and Advertising. After a hard day of meetings, guests can relax by the Resort's outdoor swimming pool, or enjoy a glass of mocktail or a meal. Guests wishing to explore the area can take a trip to the many attractions in Vaithiri.