Clove Garden
A thousand flavors on your platter!
The Vythiri Restaurant
Offers a lavish spread of buffet breakfast, lunch, and dinner. A lavish spread thatincludes refreshers, salads, appetizers, main courses, and desserts of myriad cuisines.
Restaurant timings:
7:30 AM to 10:30 AM Breakfast
10:30 AM to 12:30 PM Snacks
12:30 PM to 3:00 PM Lunch
3:00 PM to 7:00 PM Snacks
7:30 PM to 10:30 PM Dinner
10:30 PM to 7:00 AM Room Service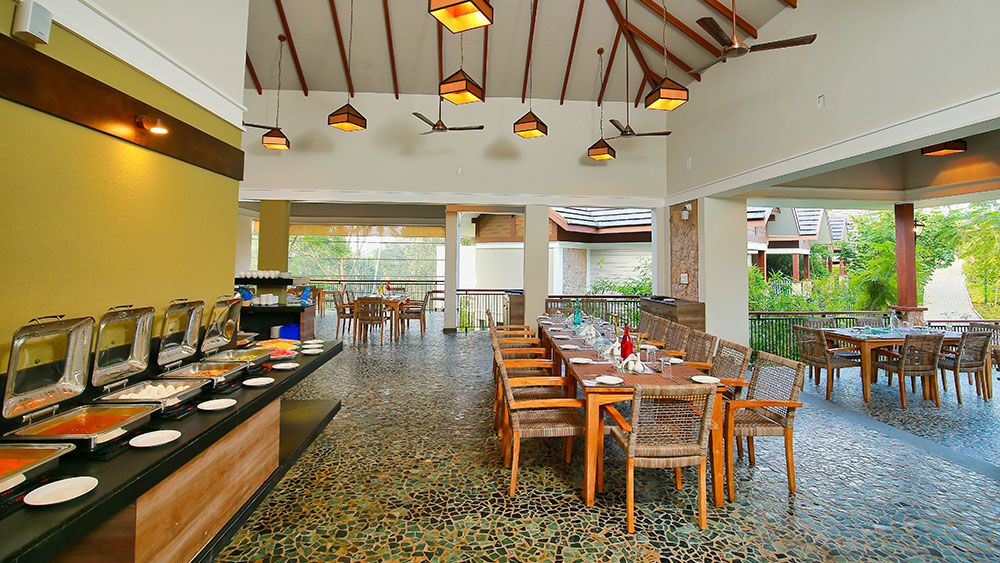 Live Grill Counter & Mocktail Bar
Savory. Smoky. Sumptuous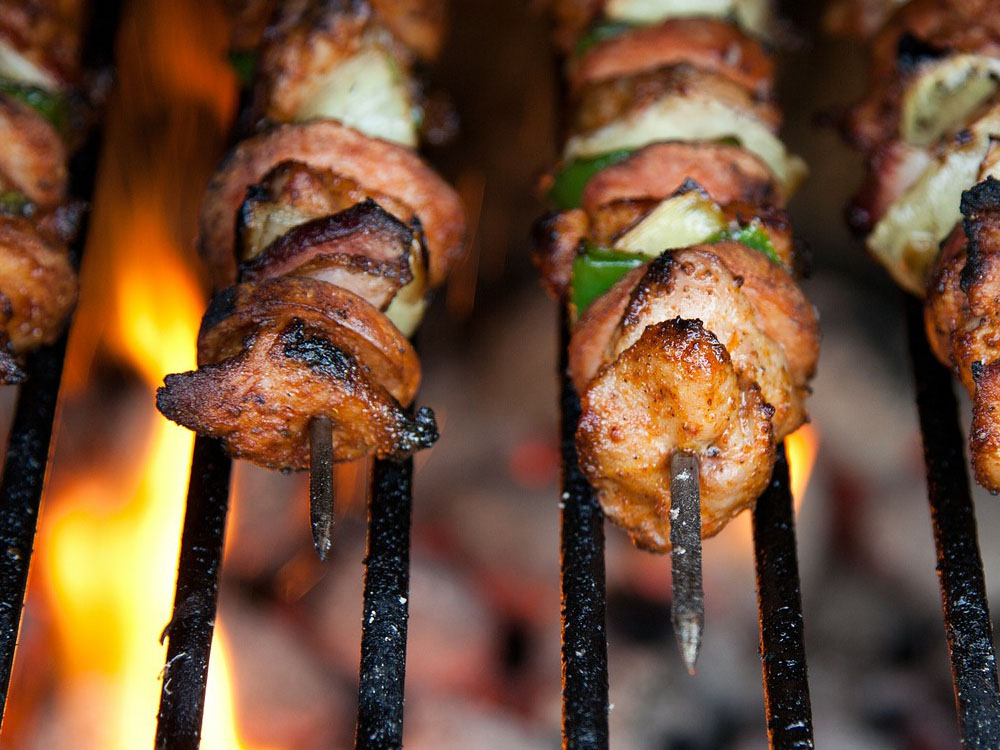 It's time to liven up the evening with friends and family at the Grill Counter with delicious grilled and smoky dishes. Perfect fish, veggie, and meat delicacies. Flaky and bursting with the savory, smoky flavor from the grill. Sweet and tender, spicy and tangy, hot and flavorful… the choice is yours. Enjoy the lip-smacking nibbles and sip the bubbly mocktails concocted by our specialist mixologist. A beverage connoisseur's destination for a fun-filled, relaxing evening to recount the events of the day.
Lip-smacking nibbles from the live grill counter. Morickap Resort is sure to spoil you with all things good.